Motorhomes
Self contained motor home/caravan stop over sites are available 24 hours every day.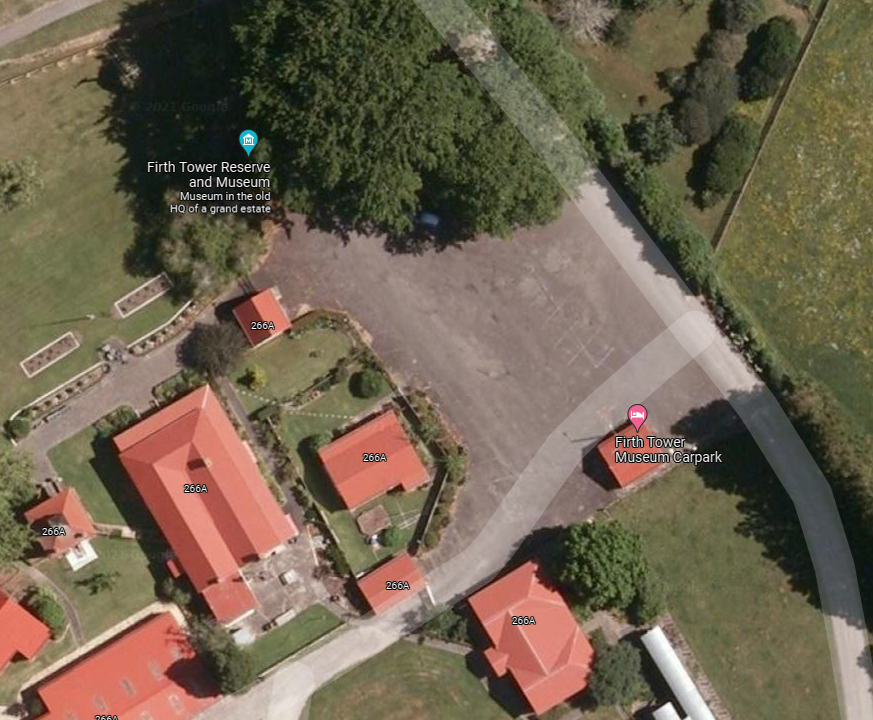 Fees:
Non-power site $10.00 per van per night
Power site $15.00 per van per night
Arrival and Payment
You can drive into the car park at any time of the day or night. The powered sites are located around the perimeter of the car park. There are three power boxes with two power points in each box. Any other car park can be used without power as well. If you do not require power, please consider others and use one of the unpowered spaces.

Once you have parked, please walk to the grounds entry where the staff will attend to your payment during opening hours.
If it is outside of opening hours, go to the smallest building called the 'kiosk' located on the edge of the car park. Here you will find a clear plastic pocket with brochures and brown envelopes with a pen inside. Please take a brown envelope and write your motor home registration plate number, name and a comment on it. Put the fee into the envelope, seal it and put it into the brass door slot above the clear plastic pocket. This is called the honesty box.
Our opening hours are:
Monday 9am-3pm
Tuesday, Wednesday CLOSED
Thursday, Friday 9am-3pm
Saturday, Sunday 10am-4pm
Extra parking
During the dry months there is additional parking on the farm land behind the public toilet block that can be used.
Our services
Honesty box system means at the ease of travelling at your own schedule anytime of day or night
Public toilet access 24/7
Security surveillance for your extra safety and protection
Off road parking
Certified self-contained vehicles only
Freedom camping location
Fresh water available
Historic village on your door step which means you can enjoy a stroll around the gardens and buildings
Pets welcome on a leash (camping/parking area only)
Walking tracks
Biking tracks
Large vehicle access
Quiet and peaceful
Park-over property
Museum opening hours
Opening hours are listed near the bottom of our home page and contact page.
Dump station
A free dump station is available at Railside on the Green, 41A Hetana Street along with public toilets and the Matamata Citizens Advice Bureau.
Motorhome rallies
As well as individual overnight stays, we can offer Motorhome Association Members group accommodation for a maximum of 25 motor homes for weekend camps and rallies. Cost is $10 per van per night for a non powered site or $15 per van per night for a powered site. Gates are open and vans can park on the rear grounds or in the carpark if you are wanting power. Toilets are available 24 hours.
Hire of the Heritage Centre room with mini kitchen (not suitable for cooking meals) is $30. Use of grounds and visit to museum buildings are included.
Firth Tower historical games and activities can be arranged at a cost. Refer to schools and groups for a list of these activities and contact us to discuss your requirements.